Cold storage room is significant for extending the storage life of the products and preserving them without decay. Perishable products, such as agricultural products, bakery products, marine products, medicine and medical products, should be preserved in cold storage in accordance with the standards from production until consumption.
Cold storage room is a place where the product to be stored is frozen or protected at low temperatures. The purpose of designing these facilities is to maintain the appropriate temperature level and humidity balance for the product. Thus, products can be stored for a long time in conditions suitable for human health at a low cost.
As Teknotek Cooling Systems, we serve you with affordable prices and superior service guarantee. Your needs are determined by our professional teams and engineers.
What is Cold Storage Room?
Cold storage stores a variety of food products such as fruits and vegetables, meat products, dairy products and fish. These products are affected by temperature and humidity level. The change in the temperature level causes the growth of micro-organisms, while the moisture loss of the product may reduce its quality, thus causing weight loss. Therefore, both temperature and humidity levels should be monitored in the cold storage. These can be attained by industrial coolers and humidifiers.
Cold storages are isolated rooms in which the weather conditions are constantly controlled. The insulated parts prevent air exchange with the outside and being affected by external climatic conditions. The air inside is provided to reach all surfaces and the entire store equally. The cold room can provide cooling between 15 degrees and -40 degrees depending on the product to be stored. Cold storages are classified according to these temperature values:
Cool Storage: Between 8-15 degrees,
Cold storage: between 2-8 degrees,
Refrigerator: Between -4 and 2 degrees,
Freezer: Between 0 and -25 degrees,
Shocking: -25 to -40 degrees
By adjusting the ideal temperature level for the product inside the cold room, the products are stored in the most ideal conditions. Food products are hygroscopic products as they absorb moisture from the air. That is why industrial humidifiers should be used in cold storage.
 Cold Storage Room Manufacturing
There are many factors to consider when designing cold storage. The desired conditions is kept under control by preventing air permeability with special airtight equipment. An air circulation loop should be created in cold storage that will reach the entire area.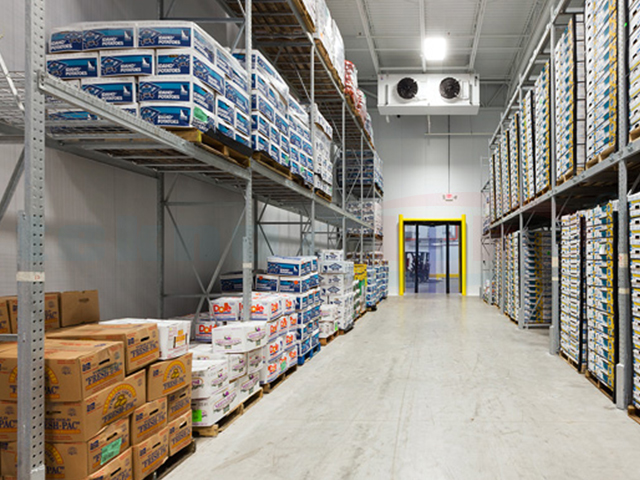 Cold Storage Panels
Cold Storage Panels are divided into four groups based on their functions and where they are used. These panels, which are used in cold storage rooms, give excellent results in thermal insulation in terms of durability, ease of installation and technical qualities. All of our panels are designed and manufactured in accordance with international standards. It can be used in suitable sizes for restaurants, patisseries, supermarkets, industrial cold storages, hospitals, etc. It provides maximum energy savings by creating high thermal insulation. The panels have the following applications:
Floor Panel for Insulation
Wall and Ceiling
Roof and Facade
Industrial Cold Storage
Cold Storage Doors
Cold Storage Door Systems and standards can be used in all areas where thermal insulation is required. Cold storage Doors are divided into the following 5 sections according to their functions, standards and the area they are used.
Auto Sliding Doors
Hinged Doors with Rail Passage
Hinged Doors
Swing Doors
Sliding Doors
Tekno Cold Cooling Devices
Tekno Cold Coolers are manufactured by Teknotek Cooling Systems as a basic part of warehouse cooling systems. You can achieve 100% efficiency and get rid of high electricity bills with Cold Storage Cooling Devices, which are produced in two different types: monoblock and split.
Industrial Split
Water Cooled Chiller System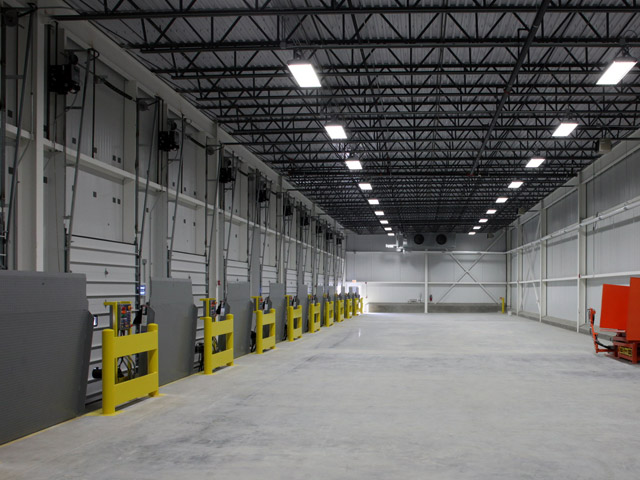 Cold Room Shelving
Cold Room Shelves are one of the indispensable parts of cold storage. Its main task is to provide continuity and prevent heat loss in the cold storage, rather than cooling. For this reason, the materials used in the system must be carefully selected and specially designed.
Painted Shelving
Chrome-Nickel Plated Shelving
Stainless Steel Shelving
PVC Strip Curtains
PVC Strip curtain prices are affordable with Teknotek quality in cold room systems. With a wide range of products, we offer cold storage or customized services as required. The PVC Strip curtain is an indispensable element part of cold storage and offers an economical opportunity while preventing heat loss.
Standard Strip Curtain
Reinforced Strip Curtain
Low-Temp Strip Curtain
Anti-Bacterial Strip Curtain
Anti-Static Strip Curtain
Freezer Strip Curtain
Orange Strip Curtain
Red Stripe Curtain
Humidifiers
TEKNOTEK Ultrasonic Humidifier, with the help of an oscillator, gives water particles smaller than 10 μm into the air in order to increase the humidity. Thus, moisture balance is achieved. It has a stainless steel case and a digital control display. It is easy to use with automatic water level control. It stands out with its low noise level, electronically controlled system and high humidity capacity.
Digital Control Led Display
Moisture Control at 25% – 95% levels
Automatic Water Level Alert
Stainless Steel Water Tank
8,000 Hours of Oscillator Lifespan
Automatic Water Filling
Low Maintenance Cost
Operating Temperature in the range of 1°C – 50°C
Our cold storage can be installed both in Turkey and abroad, especially in Ankara, Istanbul, Izmir. Would you like to get more detailed information about Cold Storage Prices? Contact us immediately.