Central Cooling Systems are the cooling machines gathered in a single center. It is the most effective cooling system that provides energy saving and ease of installation. The product is produced as a boutique to produce solutions for special needs.
Central Cooling Systems , it is seen that the installation is made simpler with the materials taken from the main line to the coolers. This installation is easier to construct and then maintain for the central system . In individual systems, coolers and each cooling group ( condensing unit ) pipelines form a dense-complex installation.
Central Cooling Systems Technical Specifications
the working principle of central cooling systems ? In these systems, the current capacity of the currently running compressor is used, without a new compressor being constantly activated for the cooling needs signals coming from each cooling point. In this way, it is possible to save electricity between 20% – 30%. In this way, the system pays for itself in 4-5 years.
The units consist of anti-vibration elements and compressors of various sizes connected in parallel on a solid chassis. These compressors can range from 0.5 HP 2-cylinder compressors to 80 HP 8-cylinder compressors, depending on the size of the system. You can examine other features of central type cooling systems from the list below.
Semi- hermetic , scroll or screw compressor.
is produced with air or water cooled condenser .
is shipped ready for installation together with the electrical panel and all automatic control elements .
Indoor and outdoor units are delivered with nitrogen charge.
an electrostatic painted steel galvanized chassis.
There is a compressor system that is activated gradually.
Large capacity options are available.
Condenser and evaporator selections are made according to the capacity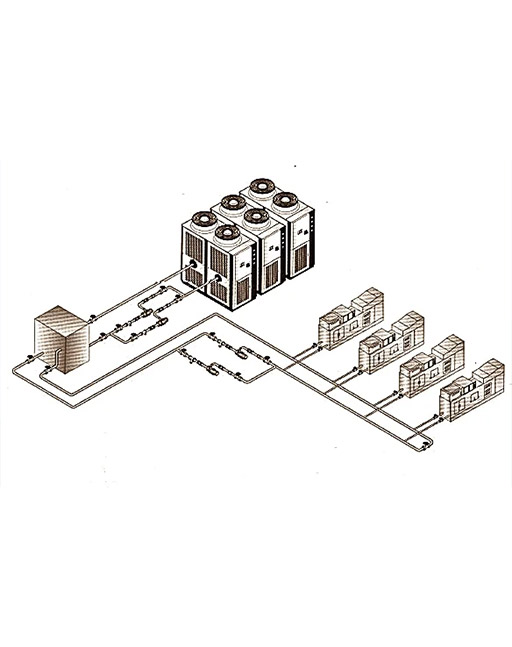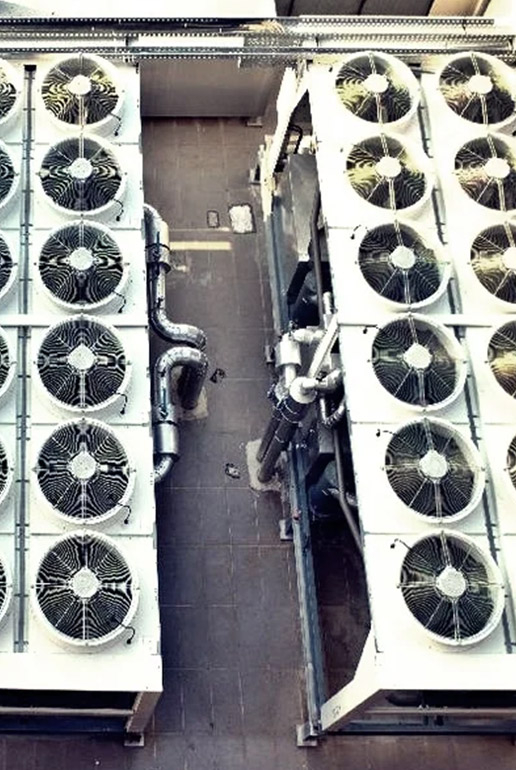 Advantages of Central Cooling Systems
It is produced in accordance with world standards.
Provides highly efficient cooling.
It includes quality and reliable equipment.
It has a design that provides easy installation and assembly.
It adapts to different mounting styles.
There is an external cabin unit that provides easy maintenance.
It is produced in accordance with HACCP standards.
evaporator design that minimizes moisture loss in the stored product .
defrost time intervals and reducing the number of defrosts .
reduces operating costs thanks to its long cooling periods without defrost .
The central cooling system can be used for different purposes such as home or industrial cooling . Teknotek , one of the condenser manufacturers , has solutions such as cold storage .
If you want to benefit from our high standard services at affordable prices, you can contact us via the contact information on our website. Technotek As Cooling Systems , we continue to satisfy our customers and grow with our products.