We continue the services we provide within the scope of cold storage in Ankara without slowing down. Cold storage has an important place in extending the storage life of the products and keeping them intact. In particular, materials that are at risk of premature deterioration, such as agricultural products, aquatic products, bakery products or medical products, need to be protected.
Teknotek cold storage in Ankara and all other provinces It can be delivered by Cooling Systems . Cold storage is a system that allows the product to be preserved at low temperatures, cold or frozen. The purpose of designing these warehouses is to maintain the appropriate temperature and humidity balance for the product. In this way, the products are stored in healthy conditions while preserving their economic value for a long time.
Cold Storage Ankara Prices
is possible to count some products among individual or industrial cooling systems. An important stage of the cold chain network is the storage process of various refrigeration products. Cold room panels or shelf systems are also effective solutions in this area.
You can benefit from our cold storage solutions for your company or for individual use. Our professional team and engineer staff analyze your needs and plan the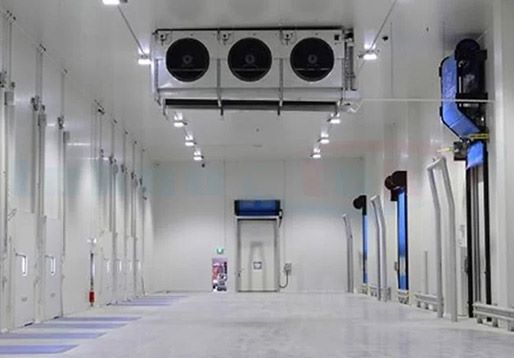 process with you. First of all, the amount of product and the capacity of the storage area should be determined. Even if the products are similar in weight, they can show significant volumetric differences.
out with its expert team among Ankara cold storage companies , Teknotek delivers its products throughout the country as an Ankara -based company. Cold storage for sale is a frequently requested product in Ankara. The cost of cold storage is affected by certain criteria. Some of these
Dimensions/dimensions of the warehouse,
Storage systems (shelves, etc.)
The required cooling rate
Firm's pricing policies
It can be sorted. You can contact us to get price information about cold storages for sale or rent.
Ankara Cold Storage
Cold storage manufacturing It has been carried out for years in our Ankara -based company. Cold storage can be created in different ways. For example, if a large area is to be used as a cold storage, this area can be designed room by room.
The cooling value range in the warehouses designed according to the capacity and preference is between +15 and -5 degrees. The freezing range is between 0 and -40 degrees. Humidity control can be adjusted according to the product to be stored.
Regardless of the material to be stored, the cooling control is fully automatic and at the same time with overload protection. It is also designed to include platforms suitable for the loading and unloading structure. Optionally, you can expand your range of services; You can also benefit from our other services such as heat monitoring system, cold storage panels.